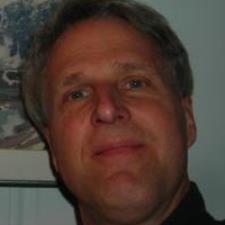 Stanton D. answered • 03/31/15
Tutor to Pique Your Sciences Interest
Man,
Wyzant isn't for doing all your problem sets! I'll help you with the first question, a little.
Both enthalpy and entropy are expressible either in terms of amount per unit, or amount in total. When you look up values for either property, they are listed in terms of amount per mole of substance. That is a constant (or *intensive* property); it doesn't matter HOW much you have of the stuff. It's kind of like the price on an item at the store: the posted price is per piece. How much you pay at the register, though, depends on how many of the items you get.
Now, for entropy and enthalpy, we use these terms both for the *intensive* (per unit) measure and for the *extensive* (in total) measure. You need to be able to keep them straight in a problem. If the UNITS on the measure are kcal mol-1 for enthalpy or kcal mol-1 K-1 for entropy, that's the intensive measure. But if you multiply by the number of moles you have, in a particular instance, to get kcal (for enthalpy) or kcal K-1 (for entropy)(but you would also probably multiply by the temperature in K at the same time, to also get kcal), then you're using them as extensive measures.
Your problem is asking you to recognize this dual use, and use the extensive property to answer. (I think). There's a slight possibility that your teacher is instead asking you to consider the measurement basis for thermodynamic properties, i.e., what state of material is considered zero enthalpy and entropy? That's quite another question; by definition, the crystalline elemental state as a perfect crystal is zero entropy at absolute zero. Since your question didn't indicate whether the carbon was crystalline (for carbon, this is as graphite, incidentally, not diamond) and the temperature -- so you could also say that the two piles MIGHT be the same entropy (zero each!) under that condition.