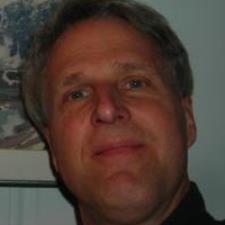 Stanton D. answered • 08/24/21
Tutor to Pique Your Sciences Interest
Hi Asked,
As usual, "Asked" questions are those for which a tutor couldn't figure out the student's problem set question, I suspect....
Anyway, visualization of problems is important. What is the plane of the figure referred to? Since it starts at x=1, (y,z) = (0,0) (for t=0) and must also include x=-1 (y,z)=(0,0) (for t=pi), and also includes point x=0, (y,z)=(1,1) (for t=pi/2), that is a plane that includes the x-axis, and (y,z)=(1,1) -- in short, at a 45 degree angle into the (y,z) plane.
OK, the stated cylinder is up the z-axis, with a radius of 1.
You should be able to visualize it now, a cylinder slicing a plane. That generates an ellipse; transform that into the (x,y) plane and solve by your usual geometric means. Hmm?
-- Cheers, --Mr. d.