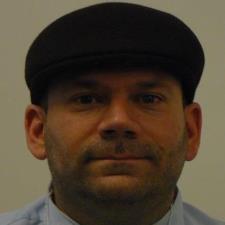 In the resources section under this link, I have uploaded a text file for you called
Java_Hospital_Proj.txt
This file contains the following source code:
Employee.java : the Base class for hospital employees
EmployeeAdmin.java : hospital administrative employees
Doctor.java :
Patient.java
Service.java
XTable.java
UI_Utils.java
Hospital_Main.java
You will need to break this text file up into these 8 SEPARATE source code files,
and then compile them.
Employee, Admin, Doctor, Patient, Service classes implemented as specified.
You will need SIX(6) text files for this project to run effectively..
4 of them are data files that contain the information specified, in particular for:
(1) Doctors.dat
(2) EmpAdmins.dat
(3) Patients.dat
(4)Services.dat
You will need TWO (2) additional data files called CROSS tables. These files contain
ORDERED PAIRS, one per line, which show which IDs are associated. SPECIFICALLY...
File #5: DoctorXPatient.dat........
contains ordered pairs (Doctor.employeeID,Patient.patientID) which list
which patients are assigned to which doctors
File #6: PatientXService.dat...
contains ordered pairs (Patient.patientID,Service.serviceID) which list
which services were performed on each patient
For these two files, you shall use the class XTablePair.java to read/write
these order pair associations..
All of these classes contain methods that allow the parsing and writing of
*.CSV data format (comma separated values).
Finally, the class UI_Utils.java offers method for displaying Menu, Asking Yes/No
Questions, prompting for and reading input of String, integers, and floating point values...
We need to know the EXACT layout of these files in order to continue the project,
but these will DEFINIETELY give you a GREAT start.
PLEASE CONTACT Me if you need any further assistance.
.