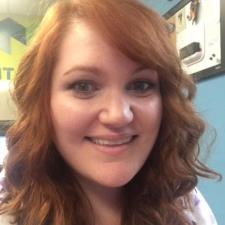 Heather C. answered • 09/29/20
Experienced music teacher ages 7+ in voice, flute, and piano
The most important thing about singing is the breathing, and without proper technique there you're going to have some stamina difficulties and quite a sore throat at the end of a performance. (Bad breathing also can cause vocal nodules, among other issues.) Breathing improperly is also going to impact what happens to your arms as you play piano, which I know sounds ridiculous but I'll explain in a moment. Weirdly, when I sit on the piano and sing I find that it's a bit more difficult to breathe properly and I'm not 100 percent sure why, it could just be my body specifically. (Singing in a car is even worse, and that issue is much more universal!)
Basically, breathing as a singer is the same as meditative breathing, and the exact opposite of a dancer's breathing. When you inhale, pretend like you are filling your stomach with air; as you exhale, clench your stomach muscles and push the air out with your belly. This is the 'support' that everyone talks about. (You may hear people call it diaphragmatic breathing, which is a bit of a misnomer. You cannot control your diaphragm, hiccups are your diaphragm having a party. You can, however, control you abdominal wall, which is attached to your diaphragm.) You should feel very little when you're singing in your actual throat, all of the power comes from your abdomen.
Some exercises to practice this include laying flat on your back and putting a book on your stomach; when you breathe in the book should go up, when you exhale the book should go down. You can also practice this breathing technique by putting your hands on your head with your elbows out. When most people take a deep breath their shoulders move up and down, which is not filling your lungs nearly to their capacity. (This is what I meant when I said your breathing will affect your piano playing, your shoulders moving means it's going to be easier for your hands and arms to move to the wrong places too!) When your hands are on your head like this not only does it open the ribcage but you really can't move your shoulders up and down without thinking about it, so you should do a belly breath pretty naturally. Breathing properly is the absolute number one thing you can do to be the healthiest singer you can be! Usually with my beginner students, once I teach them how to breathe properly I just ask that they sing whatever they want as homework, using a proper singer's breath. It really is quite an ab workout when you first start, but it'll get easier as you practice.
Good luck! Let me know if I can do anything else to help!