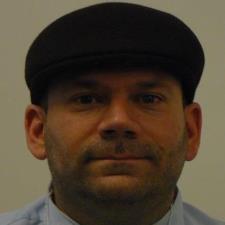 Patrick B. answered • 09/10/20
Math and computer tutor/teacher
OK
I have uploaded the following files and documents. They are found in the RESOURCES
section under this link.
(1) A text file named HOTEL RESERVATIONS.txt
It contains the controls that are on the UI form, along with the settings and configurations.
(2) A picture snapshot of the UI form.
(3) the Form1.vb which contains ALL of the CODE
(4) 3 picture files that were required for the room type buttons; there are THREE (3)
image files used by this project: Standard.jpg, Superior.jpg, and Luxury.jpg.
I am not allowed to upload zip files, source code files, or any other type of files
other than plain text files. Source code files must be embedded in another document
and file name and extension with .dat or .txt or something that Wyzant shall allow...
The entire project is absolutely out of the question
Some other notes:
(1) rather than the application handling the date/time clock every single second, the
clock updates every minute. Therefore, I set the timer to 60000; MUCH LESS
strain on the system and application
(2) You must be told how many guests for the breakfast and dinner buffets. I used
the spin button for that; the specs said nothing at all about it which is a design issue.
(3) Not sure what pictures you wanted, so I just went into PC Paint and used an IMAGE
of the words "STANDARD", "SUPERIOR", and "LUXURY" is various fonts. These
images replace the text caption property of the radio button, and ultimately end up
in the RESOURCES section of the project. You can change these
pictures, but then YOU must change the text caption property on the radio buttons.
(4) And most importantly, the UI form shrinks,expands to hide/display the results. I did NOT
want to complicate the app by using multiples forms. More compact UI is better anyway.
The specs did not say the results had to be on a separate form, just special controls. If I
had my choice, I'd just dump the report to a file and open it with a DOS shell call
This is the best I can do for you now, outside of questions, which I am happy to entertain.
Otherwise the project will have to be sent via email or disk.
Best of luck!
Patrick