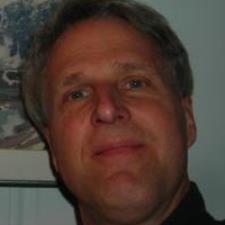 Stanton D. answered • 11/26/19
Tutor to Pique Your Sciences Interest
Hi Dfc P.,
Perhaps I can help you on this question set. First, you have to figure out, does the question mean, in the first 5 card draws? Or is it, until all 5 of the described cards have been drawn? These are WAY different questions; the LATTER is a grinding sequence of up to 47 big calculations, and you actually have to multiply them up in order to add their probabilities -- it's way beyond your calculator, and possibly your Excel spreadsheet, precision.
But the FORMER is a piece of cake. If you haven't been exposed to this kind of problem before, it probably seems weird to go about it in reverse, but that is what you should do. Let me explain. Instead of calculating the probability of GETTING that sequence (with all of its possible fulfillments, so to speak), instead you calculate the probability of NOT getting it. That's because all the NOT_GETTING cards are equivalent, and can be calculated simply, whereas the GETTING cards have multiple combinations which get wildly difficult to keep track of.
So, what is the probability of NOT_GETTING that sequence (the first one mentioned)?
That's P(not_the_first_ace)*P(not_the_second_ace)*P(not_the_third_ace)*P(not_the_first_jack)*P(not_the_second_jack). Once you figure that, you subtract that value from 1; the result is the probability of what you wanted.
So: P(not_the_first_ace) = 48/52 [the other 4 cards are all aces] ; P(not_the_second_ace) = 48/51 [the other three cards are aces, and you only have 51 left to draw from]; and so on. I'll leave it to you to figure out what the appropriate further numerators are; the further denominators keep marching downwards because your population keeps decreasing.
Good luck, and happy calculating!
-- Cheers, -- Mr. d.