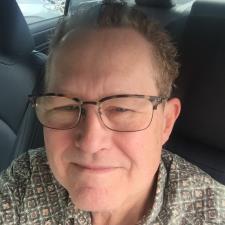 Bob A. answered • 09/11/19
20 Years Making Science and Maths Understandable and Interesting!
Firstly it depends on what physics you call modern.
Since the greeks came up with the atom, since Newton, since 1920 and/or Einstein, ...
Some people think that plus and minus charges are named backwards.
Negative is an excess of electrons. Shouldn't something that has too many be + ?
But Ben Franklin named them based on his idea that charge was a fluid and it flowed to fill up a vessel.
But like all misnomers, it doesn't really matter.
The plus and minus names are just names that we call the thing and not what the thing is.
(Just like Bob is only my name not who I really am.
I would still be the same person if I changed my name to Joe.)
As long as we all know the name of a thing and
all call it by the same name we will not get confused.
Another one is the direction of positive current flow.
In a wire the electrons are what really flow.
So why do we call the direction of current the direction of + charges.
-- Note that the U.S. military tried to change the definition back in the 1945-60 time frame.
They wrote all the military training manuals using positive current
as the direction electrons flowed.
It was a total boondoggle and they switched back.
It was too confusing to try to change, and to use one way
when the rest of science and the world used another.
It was also confusing for me as a boy reading two books from the library,
one Audel's manuals and the other a military training one, and trying to learn.
-- Also note that all of semiconductor theorm is built on charge depletion regions
and the flow of missing charges or "holes".
How about the north and south poles of a magnet and the earth?
The North pole of a magnet is defined as the one that will point north.
But if it points north then the pole of the earth's magnetic field in the north
is a south pole. - It has to be to attract the North pole of a magnet.
So why do we say that the Earth's north magnetic pole is in the north?
-- The Earth's north geographic pole in in the north.
-- The south pole of the Earth's magnetic field in in the north.
-- The earth's north magnetic pole is a south pole of it's magnetic field.
Light Year is also confusing.
Although this might not really be a misnomer according to the definition of misnomer.
A light year does not measure time, it measures distance.
Maybe we should have called it a light mile ;)
Why is the fundamental unit in electricity an ampere?
For matter the fundamental unit is the kilogram for mass,
something all substance has (in classical physics).
But not all matter has current flow.
All substance has charge. An electron -, proton, -, neutron zero charge
(a proton is 2 ups of +2/3 and a down of -2/3 = 1
and a neutron is 2 downs or -2/3 and one up of +1/3 = 0 )
Shouldn't the fundamental unit in electricity be the coulomb for charge?
Why do we call it the speed of light?
Not all light travels at that speed. Only in free space.
Most light we know, use, and see travels slower.
Light changes speeds in different materials.
That is why light bends.
Shouldn't we call it light's speed limit?
Why do we say down is to the earth?
It is not on the moon and not out in space.
Down is towards lower energy - that definition is always true.
Why do we call them micro waves?
They are really pretty big - compared to light and gamma rays.
And micro is 10-6. Microwaves are from 3 meters to 3x10-4 meters long.
And X-rays? They are not unknown.
Why do we call it strange and charm? Strange and confusing would be better ;)
Or maybe Dazed and Confused :))