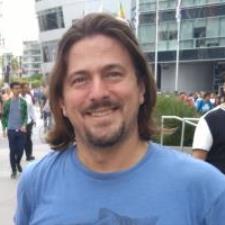 To piggyback on John's answer, which is totally on-point, it was very common in early English drama to let the audience know exactly what they were in for. We sometimes find the plays titled with what we'd now consider to be essentially spoilers, such as: "True Chronicle History of the Life of King Lear and his Three Daughters, with the unfortunate life of Edgar, Son and Heir to the Earl of Gloucester, and his Sullen and Assumed Manner of Tom of Bedlam." And if you look at plays of the period in which characters go to the theater, you'll see them basically starting off by telling the audience everything that was going to happen (look at Act Five of Thomas Middleton's Women Beware Women for an excellent example of this).
One thing this means to me is that the question for Shakespeare and his buddies wasn't "do I address the audience or not?" but rather "how elegantly and/or cleverly can I do it?" You'll notice that a couple of the plays have prologues that do it explicitly--Romeo and Juliet, and Henry V come to mind, but "making fun" isn't really appropriate for R & J, so it's up to you whether that one "counts." You can also look at Taming of the Shrew, which famously has an "induction," essentially putting the whole play in the context of an extended joke on a passed-out drunk.
You can also look at plays that have plays within them--Midsummer you've already got, and look at Love's Labours Lost for an interesting parallel.
One other place to look, besides final speeches, openings, and plays-within-plays, is titles. No less a Shakespeare scholar than George Bernard Shaw suggested that As You Like It and Much Ado About Nothing were Shakespeare's own self-mocking (or audience-mocking) commentaries on those plays. Check out Shaw's short play The Dark Lady of the Sonnets for a little more on that.