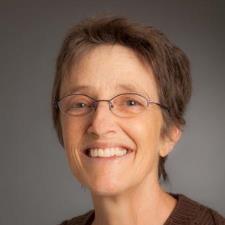 You are using the proper method to save your .gif, so perhaps the file is not constructed correctly. An animated .gif file created in Photoshop must have a layer for each frame arranged in the order of the animation. Use the Timeline window (Window > Timeline) or the Motion Workspace (Window > Workspace > Motion) if this window is not visible. The steps to creating the file are numerous. This is a very quick rundown of the steps.
Create a new file to the size of your gif, say 1280 x 800 pixels.File > New > enter your specs. From here in the Timeline window click on Create Video Timeline. The timeline is created and you can click on the Add Media icon (looks like a filmstrip) to navigate to your folder of similarly sized jpgs which make up the animation. Now convert the Video Timeline to an animation. From here you can delete the first empty layer or use it to make a title for your gif, select the length of time you want each frame to be visible, and how many times to run when played in a browser (most choose 'Forever', otherwise the gif will eventually stop).
By the way, when you are Exporting and saving for Web, you are able to preview the gif, so you'll know before your hit 'save' if the gif runs as expected. Also, in this window, check the speed at which your files are being which will say "Select download speed" if you hover over it. I generally choose the fastest speed at the bottom of the list.
Good luck!