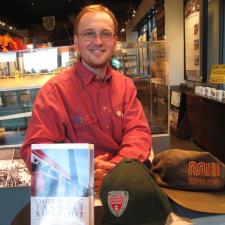 I would suggest that this essay (which sounds fascinating by the way!) is describing Beethoven's music as being melodically poetic in terms of its musical arrangements, versus Rossini's music having more of an aggressive, group-oriented tone to its compositional appeal and taking full advantage of a symphony orchestra's musicianship. Whereas Beethoven's music may contain a more evenly layered chord structure in its foundation.
Also, Beethoven could have composed his music for the listener to take in individually and in their own private listening space when and where nobody else is around (i.e. wearing headphones to hear its arrangements, knowing that Beethoven was deaf in one ear and subsequently always kept one ear to the ground [literally]). Whereas Rossini likely composed his music for audiences to experience in large groups and move/dance to with utmost elegance based on how the rhythms and melodies performed made them feel and react inside and out. Either way, both composers' music can be deeply analyzed and admired for their incredible sophistication.
That is my opinion on the above content based on your original description thereof. I hope my interpretation helps! Again, your survey course on British literature--especially this essay that you recently read, sounds fascinating! I hope you are enjoying learning the content.