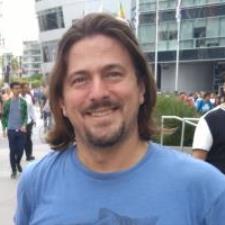 Max M. answered • 05/28/19
Harvard Literature major with 20 years of coaching writers
Short answer: it used to be correct, but it isn't anymore.
It's an archaic grammatical construction. Off the top of my head, I'm not sure exactly when it fell out of use, but I don't believe it's been common since around 1800 at the latest. You might hear it at a traditional wedding, when the minister says "If there be anyone here who objects..." but then, that's because they're using an older liturgical text.
You would only use it in modern writing to create an older, Renaissance-like tone, most likely Shakespearean or biblical (and when people say "biblical" to describe writing, they're probably thinking of the King James translation of the bible, which is of course in the time of Shakespeare too, so it's really the same thing).