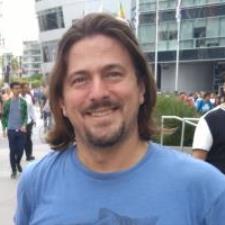 You have a couple of questions bundled up in here, so let's back up a second and pick them apart.
"Was this what Shelley meant?" is, as you acknowledge, not really an answerable question, and usually not a fruitful one. Yes, sometimes authors "code in" real historical figures for a variety of reasons, but it's usually pretty obvious when they do. Take a look at Orwell's Animal Farm for a really clean-cut version of this. But it's also worth noting (though this doesn't really apply to Shelley here) that sometimes authors also use older historical figures to stand in for contemporary historical figures. 20th century Russian playwright Mikhail Bulgakov wrote a play about 17th century French playwright Moliere to criticize Stalinist censorship, for instance.
"Is this a valid interpretation?" is a much more fruitful one, and I'd suggest that if you think it's interesting, you don't need the permission of anyone here to argue it. If you can find sound textual evidence, you are free to argue your point, and in fact, if you did a light rewrite on your question paragraph, it would be a pretty solid intro paragraph, at least of a response paper to the poem. Write another paragraph explaining how your idea plays out through the rest of the poem. If I were teaching an English class, and asked for a one-page response to "Ozymandias," and you did that, I'd give you full marks (assuming the second paragraph was as solid).
"Could this be what Shelley meant?" is a different question from the first two, and maybe the most important question for you specifically to consider. Here's why. The second question--"is this a valid interpretation?"--is open-ended. You're essentially asking if this is one possible way to see the poem; can we shed light on one facet of it by looking at it from this angle? Wondering whether this might be *the* meaning of it is too limiting.
Think of it this way (this will be tricky at first, but it's a good way of looking at lit), when you read something, ask two questions. First, "what is it about?" Second, "what is it really about?" In the case of "Ozymandias," it's about a guy who finds some old, probably middle-eastern ruins. But it's really about how all human power is fleeting. The greatest, most awesome power a person can wield will one day crumble. That's a powerful thought in any age or, I'm bold enough to suggest, in any culture, and it's why we still read the poem today. Is the pope who he had in mind? Maybe. The pope was still hugely powerful, though in 1818, when Shelley wrote the poem, nowhere nearly as powerful as he had been a few hundred years before, and less so in England, which broke from the Catholic church in the 1500s, and even forbade Catholic kings in 1697. Maybe Shelley is suggesting that the pope's power is already in decline. 1818 was also three years after the fall of Napoleon, who conquered almost all of Europe, shattered the 800-year-old Holy Roman Empire, and for well over a decade, seemed invincible...until the English general Wellington defeated him at Waterloo. So that's a lot of invincible power crumbling in Shelley's world. To say "definitely the pope and nothing else" to that is far too narrow. To say, "one of the things he might have been thinking of in this poem about how no power is eternal is the pope, and here's why," is exactly what you should be doing.
Last point--if, as your addendum suggests, you've been getting a lot of response just dealing with the "king of kings" part, you might know this, but "king of kings" is also an epithet applied to Jesus in the book of Revelation. Now how does *that* affect your reading of the poem?