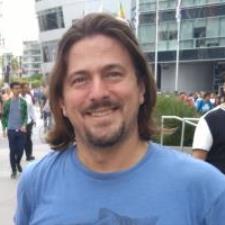 On a quick scan, it looks like you're in the realm of anapestic trimeter.
Anapest is short-short-LONG, or ba-da-BUM.
Trimeter means three feet per line. (The terminology uses the Greek names of numbers, so monometer, dimeter, trimeter, tetrameter, pentameter, hexameter, etc.)
Based on rhyme, I'm assuming your line breaks are after "occurrence," "for," "deterrence," and maybe "more." It's not in perfect meter, but I don't mean that as a criticism; most poems aren't, just that you're varying meter from foot to foot, but seem to be relying mostly on anapests to keep the beat. If you've been having trouble identifying it, it may be because you're missing a few stressed syllables in your own scansion. The second syllable of "occurrence," for instance, would almost certainly be stressed.
I hope this helped. Check out Swinburne's "The Triumph of Time" for another good example of anapests. Or, for more fun ones, "'Twas the night before Christmas" (actually titled "A Visit from St Nicholas" by Clement Clark Moore), or "Oh the Places You'll Go" by Doctor Seuss (a kind of astonishing example of, I think, near-perfect anapestic dimeter).