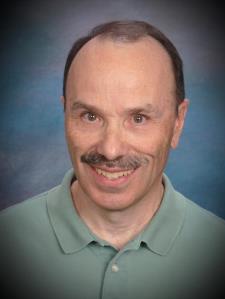 Philip P. answered • 05/07/18
Effective and Patient Math Tutor
Surprisingly the answer is yes, the planet will continue to obey Kepler's 2nd Law as it streaks off along a tangent at constant velocity, sweeping out equal areas in equal times. It really needs a diagram which I can't draw here, but I'll describe it and, I hope, you can recreate it.
Draw a point representing the star. Label the star as point A
Draw a circular orbit around the star on which the planet travels, Label its radius as R
Pick a point where the planet is when the star's gravity shuts off. Label it as point B. Draw a tangent line from that point out into space. The planet will move along this tangent line at constant velocity (equal to its orbital velocity). Label the velocity as V.
In time t, the planet moves along the tangent by a distance of vt. Put a dot along the tangent representing the distance vt that it has moved. Label this as point C
Connect points A, B, and C into a triangle: AB = R and BC = vt. Line segments AB and BC are perpendicular. The area of triangle ABC (the area swept out by the planet moving along the tangent) is A = (1/2)(AB)(BC) = Rvt/2.
In the next t seconds, the planet moves an additional distance vt along the tangent line from point C to point D. The area of triangle ABD is A = Rvt. The area of triangle ACD - the area swept out in the second t seconds - is (the area of ABD - the area of ABC) = Rvt - Rvt/2 = Rvt/2. This is the same area swept out by triangle ABC in the first t seconds. You can see that this pattern will repeat iaw Kepler's 2nd Law.
Hope this was helpful, if complicated.