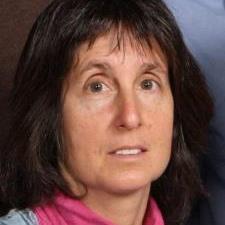 Victoria V. answered • 03/13/18
Math Teacher: 20 Yrs Teaching/Tutoring Calculus, PreCalc, Alg 2, Trig
Hi Brady,
There are at least 2 ways to look at this, and it works A LOT BETTER if you have graph paper and can graph the points.
Algebraically: Know that the midpoint between two endpoints (x1,y1) and (x2,y2) is given by
midpoint=( (x1+x2)/2, (y1+y2)/2 )
So if the points were (1,3) and (5,-1), the midpoint would be at ( (1+5)/2, (3-1)/2 ) = (6/2,2/2) = (3,1)
If you know the midpoint, can work this backwards:
(x1+5)/2 = -10
(y1+2)/2 = -2
And solve each equation for x1 and y1. This will be your missing end point.
The other way is two line them up and observe:
END ( 5 , 2 )
MID(-10, -2) Look at the x's: How far did x move if it started at 5 and ended at -10? Down 15
The other endpoint will be down 15 again on the x-variable
OTHER END (-25, _____) Look at the y's: How far did y move if it started at 2 and ended at -2? Down 4
The y-coord of the other end point will be down 4 more from the middle
OTHER END (-25, -6)
If you did this algebraically, your x1 shoudl have ended up = -25
and your y1 should have ended up = -6.
Last way is to get a piece of graph paper and accurately plot the end point and the midpoint.
Stand on the end point and walk towards the midpoint. How many down and how many over did your go?
Starting at the midpoint, go the same distance down and the same distance over, and you will end up standing on the missing endpoint.