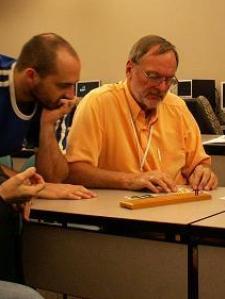 Kenneth S. answered • 02/20/18
Expert Help in Algebra/Trig/(Pre)calculus to Guarantee Success in 2018
It would be best for you just to given the roots as improper fractions, e.g -7/4.
The way to do this is simply to form f(x) = (x-root)(x-other root), in general.
So for # 1, a quadratic that has those roots is f(x) = (x-5)(x-½) = 0.
In case you want no fractions, then multiply f(x) by the LCD, i.e. the second factor above could be (2x-1).
Then you FOIL to put the function into standard form