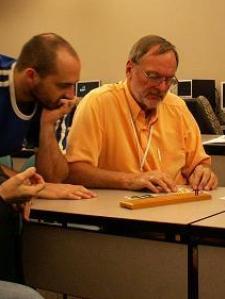 Kenneth S. answered • 12/14/17
Expert Help in Algebra/Trig/(Pre)calculus to Guarantee Success in 2018
Your first sentence is mangled.
If Area = 40 square units, then the side must be of length √40 which equals 2√10 ≈ 6.3246 units.
Rounded as requested, about 6.3 units side length.
BUT NOTE THE EFFECT OF SUCH DRASTIC ROUNDING; 6.3 SQUARED = 39.69 WHICH HAS RELATIVE ERROR 0.31/40 = 0.00775 which is about 0.78%
In today's world of laser exactitude in measuring and manufacturing, that relative error would be too high; better accuracy (e.g. at least two decimal places) is recommended, and not hard to do, using calculators, which give good answers to MANY decimal places.