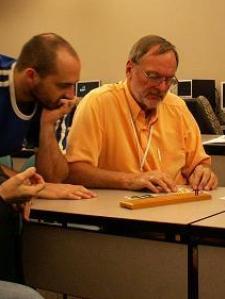 Kenneth S. answered • 07/26/17
Expert Help in Algebra/Trig/(Pre)calculus to Guarantee Success in 2018
instructions "to the nearest square root" are poorly expressed!

Normally, we are asked either to find a numerical answer in exact form (meaning that a factor such as √3 remains in that form rather than using its approximation 1.732050808), OR we're asked to get a decimal approximation accurate to some number of decimal places.

As to the problem itself, you just need to figure out the sector's central angle (θ, for partial coverage); once you have done that, take θ/360 of the whole circle's area.