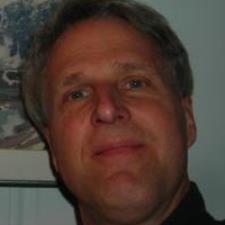 Stanton D. answered • 04/25/14
Tutor to Pique Your Sciences Interest
Dear Richard,
I can't address this from the standpoint of the requested resource, but some questions you'll have to wrestle with in formulating your own stance might include:
1) What do we need to be able to do to say that we "understand" something? Different relationships are apparent at different scales -- subatomic / atomic / nano / macro (ordinary) / galactic / cosmic -- and although we think that we (occasionally) know a lot about some of these, history (as well as science) informs us that our knowledge is incomplete to various extents (even, for example, what most of the universe is made of!).
2) With (1) in mind, what definition can we assign to "cause → effect"? Why should we assume that because we can or cannot be sure of a cause → effect condition, that some less or more complex entity similarly can or can't?
3) What is the relationship between our sensory systems (and associated neural circuitry, including thought), measurement, and knowledge?
If you study human behavior, you too may be amused by people using technology for other means than it was designed -- recently, I saw a negative air ion generator (a perfectly well-developed technology for particle removal from interior air spaces, and also indirectly an immune system stimulator) touted as potentially useful for attraction of paranormal beasties -- some confusion between ectoplasm and plasmas, perhaps? Anyway, the connection with your present question, is that we frequently do use technology to sample a further range of information, and search for unusual phenomena to study to extend our comprehension of the universe. But that is a consequence of perception being ordinarily limited in physical and temporal domains.
Just a few thoughts to pique your further inquiries,
Cheers, -- S.