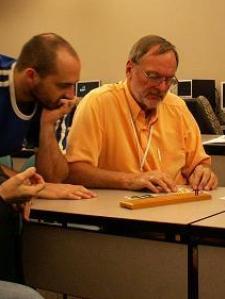 Kenneth S. answered • 05/18/17
Expert Help in Algebra/Trig/(Pre)calculus to Guarantee Success in 2018
Your third given, a=127 degrees, should be A=127 degrees, meaning that the measurement of angle A = 127o, using the standard Geometry practice of CAPITAL LETTERS REPRESENT points.
You have submitted several problems of this kind; the general method is (1) draw & label the triangle, (2) use Law of Cosines or Law of Sines to find some other non-given measurement, be it angle or side.
Enough help has been given on this type of problem, today, to enable you to finish your work.