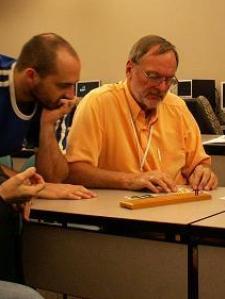 Kenneth S. answered • 12/04/16
Algebra II EXPERT will help you survive & prosper
Factor the numerator: = (x-1)(x+3)
Factor the denominator: (x-5)(x+3)
Analyze denominator to get domain is all Reals EXCEPT 5 or -3.
Cancel matching (x+3)values;this means hole at x=-3.
Remaining rational function is (x-1)/(x-5) so x=5 is Vert. Asymptote.
The process of constructing this function from the given data is essentially the reverse process of the factoring.
MANY such function can be constructed to satisfy this given set of facts; the factor (x-1) can be any linear factor because the ZEROS of the rational function are not given.