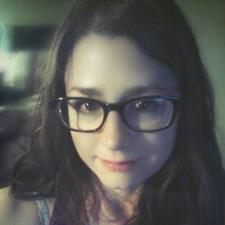 Kendra F. answered • 09/19/16
Patient & Knowledgeable Math & Science Tutor
The train travels an average 12 miles/hr
We always need to be working in the same units, so lets convert the trains speed to minutes since the time traveled is in minutes.
12 miles / 60 min = 0.2 miles/min
We are given that the train travels the same distance as the car.
The speed of each vehicle multiplied by the time traveled will give distance traveled. Since we don't know the speed of the train or car, we need to solve for one of them first.
Let "v" = speed of the car
Train travels 0.2 mile/hr faster than car
Trains speed = v + 0.2mile/min
Multiple each by it's time and set equal.
(v)*(30 min) = (v + 0.2mile/min)*(20 min)
30v = 20v + 4
10v = 4
v = 4/10 = 0.4 mile/min is the cars average speed
0.4 mile/min * 30 min = 12 miles