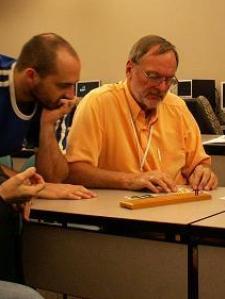 Kenneth S. answered • 04/27/16
Algebra II EXPERT will help you survive & prosper
This is easy, because you are given the starting term, -6. And you are given a formula an= an-1+2n.
So let's choose n = 2 so that we can calculate, from the formula, what a2is. The formula tells us that a2 = a2-1 + 2(2) which means -6 + 4 = -2.
Now repeat this, using n = 3, etc... Each term can be computed easily from the prior term--that's the meaning of the subscripts on the a's in the formula.