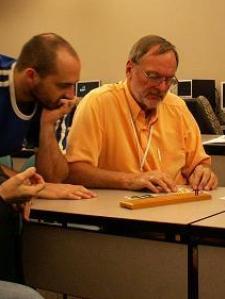 Kenneth S. answered • 03/28/16
Expert Help in Algebra/Trig/(Pre)calculus to Guarantee Success in 2018
You can find the radius in the following way.
Write the equation of the line that is perpendicular to the given tangent line. This perpendicular goes through the stated center, and intersects the tangent; the perpendicular's slope is the negative reciprocal of the stated tangent line.
Find the intersection (point T) of the tangent and radius line--then use the distance formula to find the radius, which is a segment from the stated center to the point T.