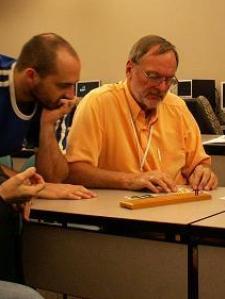 Kenneth S. answered • 03/19/16
Algebra II EXPERT will help you survive & prosper
You can do this! First, factor f(x). Setting this to zero yields three roots of the equation, or zeros of the function (they are 0, 2, 5). This means that there are three x intercepts.
Since the function's graph is a polynomial, it will have exactly one y-intercept; it is (0,f(0)) which should be easily evaluated.
There is no largest or smallest x value since the domain is all Reals (for any polynomial). Probably these are merely there so that the x-intercepts are listed in ascending order by x values. Then that means that there's a typo, because the 3rd intercept requested will be an x-intercept.