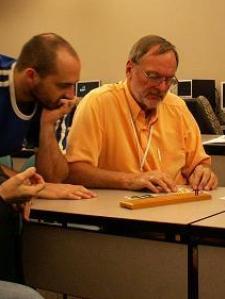 Kenneth S. answered • 03/01/16
Calculus will seem easy if you have the right tutor!
Let p = probability of passing a test. Then P(failed both) = (1 - p)2 since the passing of either test is said to be the same.
Solving the equation (1 - p)2 = 0.1 gives p = about 0.68377
but then it is alleged that the probability of passing both tests is 0.7 and that should be p2. Since p squared is 0.46754, you see that this data is contradictory.
Therefore, I believe this problem to be faulty.