2 Answers

By Expert Tutors
-4.7 = -47/10
So, the reciprocal is -10/47.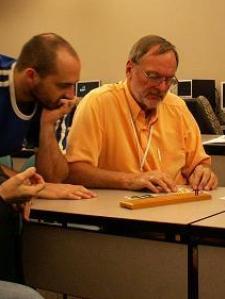 Kenneth S. answered • 01/27/16
Expert Help in Algebra/Trig/(Pre)calculus to Guarantee Success in 2018
Definition: the reciprocal of any number is 1 divided by that number. Exception: 0 has no reciprocal.
So your answer is 1 "over" -4.7 , which is simplified to negative 1 / 4.7. You can do long division...or enter -4.7 into a calculator and press its reciprocal key, which is labeled "x-1" or perhaps "1/x"
Still looking for help? Get the right answer, fast.
OR
Find an Online Tutor Now
Choose an expert and meet online. No packages or subscriptions, pay only for the time you need.
---