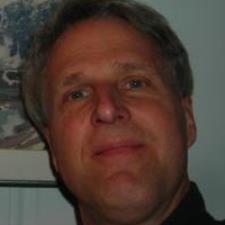 Stanton D. answered • 03/30/20
Tutor to Pique Your Sciences Interest
Hi Scott A.,
You can figure the standard deviation rather simply from the definition. It's the square root of the variance, which is the sum of squares of the deviations of the expected results (37 x 0 , 38 x 1) from the average = 1/38 or whatever. Thought a roulette wheel had 1-38 and also 0 and 00 , for 40 positions, though?
Now that's just the start of your troubles.
Next you must figure out exactly how he ended up with those net winnings, especially in light of the wagered amounts averaging $355.34329604 per roll. In short, he has an unknown detailed history of wagering, which will affect the precise possible payouts, won't it? So possibly certain $ amounts of payouts aren't feasible.
If you take it from the top, to net $67520, he would have to have grossed $2184300 ; that is not an integer multiple of 38 (his payout per your problem statement), nor is it of 40 .
So, I'd have to say, no way he could have ended up as stated (unless he may wager half-dollars, then he COULD have landed it with $40 payouts and one $20 payout). But then the probability of actually hitting a single specific value will vary with the granularity of possible payouts, and in particular if there are several possible payouts NEAR that value the chances of landing ON it exactly go down. What a tangled mess!
Maybe this is where a possible original spelling of "unwieldy" (i.e. un-wheel-dy) might be imagined to arise?
-- Cheers, -- Mr. d.