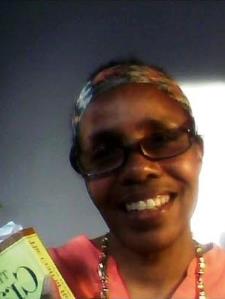 Shirley B. answered • 01/29/15
Dedicated Tutor, for English/ESL/Math/Computer and Study Skills
Hi Zoe!
  12
X12
------
If you are writing this problem out by hand, be sure that your numbers are lined up, like above.  This will help you in making sure that you solve each step of your problem properly.
First, start with the 12.  Multiply 12 by the "2" in the one's place, in the second number:
  12
X  2
-----
Begin by multiplying 2 X 2 first, in the "ones" column.
Do you have 2X2=4?  Great!  Put the 4 in the ones column, where your answer would go.
Next, multiply 2 times the 1 digit.  The 1 is actually a 10, because it is in the "tens" column.
2 X10=20
Place your 2 in the "tens" column--It should look like this...
  12
X  2
-----
  24
Since you are finished with the "ones" place, now you will work with the tens column.
put a zero under the 4 in 24.
then continue like this
  12
X12
-----
  24
120      because 12 X10=120
------
144      If you add 24 +120, you should have 144.
If you have a slightly different way of doing this problem, that's OK.  The point is to get the correct answer.
If you have a times table, you can check yourself.
  12 X12=144
Have a great week, Zoe!
Shirley