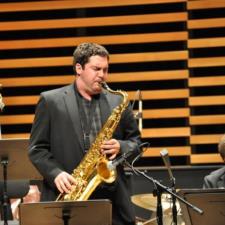 Caleb M. answered • 12/16/19
Master's in Jazz Composition w/15+ years of pro music experience
Hi there!
This is lifted from the very beginning of the book.
The Lydian Scale is the musical passive force. Its unified tonal gravity field, ordained by the ladder of fifths, serves as a theoretical basis for tonal organization within the Lydian Chromatic Scale and, ultimately, for the entire Lydian Chromatic Concept. There is no "goal pressure" within the tonal gravity field of a Lydian Scale. The Lydian Scale exists as a self-organized Unityin relations to its tonic tone and tonic major chord. The Lydian Scale implies an evolution to higher levels of tonal organization. The Lydian Scale is the true scale of tonal unity and the scale which clearly represents the phenomenon of tonal gravity itself.
Let me say, George Russell is deep! But from what I understand of it, the Lydian Chromatic Scale is this great connector of all the scales, and is a scale that can be used by itself. It has a very distinctive tone and can be used by itself in terms of compositions. There a few different sounds to the lydian scales, ranging from "kind of sounds like a bright major" to "WHAT THE HELL IS GOING ON?!" The best way to find which lydian is right for you is to play the scale and see if it will work within your composition.
In my experience, I'm pretty cautious with #11s more than any other sort of alteration because of the lydian tones that come from it. If you are going to use lydian 7ths, I tend to make them a focal point as opposed to a passing chord. It can be done, but just be hyper aware of the sound.
Hope that helps! Feel free to ask me anything else if you would like.