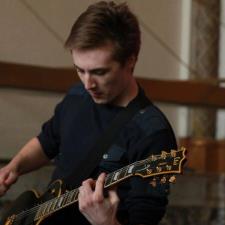 Nicholas C. answered • 06/27/19
Berklee College of Music Grad for Music and ESL Tutoring!
I think I can answer this for you. The reason that the D# Major scale is considered a "theoretical major scale" is because there is no real use for it as it contains the same pitches as an Eb major scale which is much easier to read, write, and perform in because it has less accidentals. I will list the scales below and perhaps you can see why it is easier.
D# Major scale: D# E# F## G# A# B# C##
Eb Major Scale: Eb F G Ab Bb C D
If you were to play both of these scales on an instrument, you would notice that they sound exactly the same. But when reading and writing music, we want to use the scales/notes that are easiest and most efficient for both the composer and performer. A scale like D# major which is all accidentals as well as two double-sharp notes is very uncommon and difficult to read for most players, so it is standard practice to use Eb Major instead, which only has 3 accidentals.
In terms of the E#, this note has the same pitch as an F note yes, but technically the note F is not in the D# major scale as you can see above. Otherwise the first three notes of the scale would be "D# F F##". This is bad practice to have two notes with the same letter assigned to them, therefore we use E# instead of F.
Theoretical notes and scales do exist, but they are called "theoretical" because there is no real practical use for them in standard music practices.
Hope that helps!
-Nic