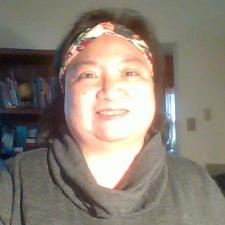 Teresa C. answered • 11/11/19
Introductory and General Chemistry for High School/College Students
To find a process, use Task Manager.
Type in Task Manager in the Search Bar next to the Windows icon in the lower left corner. Or press Ctrl + Alt + Del at the same time in that order and click task manager.
A pop-up window will come up.
Click on one of the tasks. listed. It will be highlighted. Click End Task at the bottom right of the Task Manager pop-up window. For more details on a sepcific task, click on the task and click More Details on the lower left of the the Task Manager pop-up window. This gives useful information on each sub-task. You may not understand all the info, but you can also type in Task Manager Help in the Search Bar on your Windows Taskbar at the bottom (or where you have moved the Taskbar, because you can move it), and click on the help topics on the window pane to the right.
This is one way of finding the file or folder.
Another way is to look at the particular file or folder in question on the Taskbar and right click on it and click Close Window.
Therre are many ways to do this. These are 2 that I know.