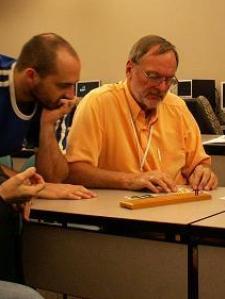 Kenneth S. answered • 06/16/18
Algebra II EXPERT will help you survive & prosper
JUST USE POINT-SLOPE FORM..you have all the data that you need to write the equation.
You must memorize this form of equation, because it occurs over & over throughout all math courses.
The formula is certainly in your textbook, and is available via Google, too, if you don't have your book at home.