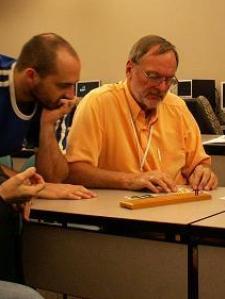 Kenneth S. answered • 05/13/18
Expert Help in Algebra/Trig/(Pre)calculus to Guarantee Success in 2018
Poorly written question. If it's a rectangle, there's no need to count its sides.
If the rectangle is ABCD and DC = 10, then angle ABD can be determined if we know AD or some specific acute angle's measurement.
ASSUMING that angle ADB measures 60 degrees, then angle ABD would measure thirty degrees, and side AD would measure 10/√3, by the way.