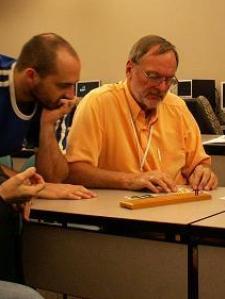 Kenneth S. answered • 04/04/18
Expert Help in Algebra/Trig/(Pre)calculus to Guarantee Success in 2018
from DRAGONFLY we have only two vowels, A and O (normally Y is not considered one of the five vowels).
There are two ways to place vowels: either A at front, O at end, or vice versa.
The remaining three positions can be filled in 7P3 = 210 ways.
ANSWER: 420.