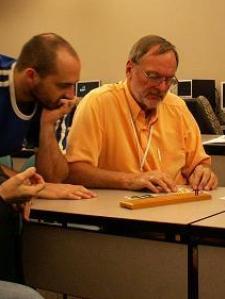 Kenneth S. answered • 12/18/17
Algebra II EXPERT will help you survive & prosper
Use the formula for slope. But this time the unknown will not be m, because you put 6 there.
The unknown will be y2 (for which you substitute "y").
All of the other quantities x1 y1 and x2 will also be known constants.
The job, then, is to solve for the unknown, "y".
Use your Algebra skills to ISOLATE y.