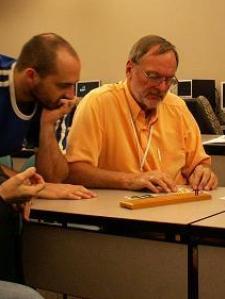 Kenneth S. answered • 12/07/17
Expert Help in Algebra/Trig/(Pre)calculus to Guarantee Success in 2018
y - 16 = -(x-3)2 In this form, the coordinates (h,k) of the vertex are easily identified as (3,16).
In the form that you began with, the y-intercept is seen to be 16 - (0-3)2 which is 7.
You can find the x intercepts by setting y = 0 and solving for x.
The maximum value is at the vertex.