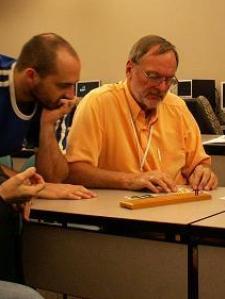 Kenneth S. answered • 12/06/17
Expert Help in Algebra/Trig/(Pre)calculus to Guarantee Success in 2018
Easy, if you LEARN 'CLEARING FRACTIONS.'
SURVEY ALL terms AND DETERMINE THE LCD.
Multiply throughout by that LCD. But first, as Michael J says, you have to clean up by using sufficient parentheses.
That's because here on WyzAnt you must type on a single line, which is not what you would write on paper, WHERE YOU HAVE THE LUXURY & FREEDOM OF USING A LONG DIVISION LINE to segregate numerator from denominator.