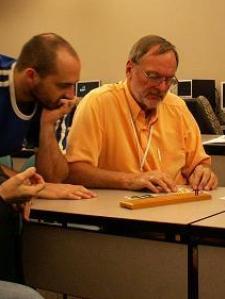 Kenneth S. answered • 06/01/17
I unveil the mysteries and secrets of trigonometry & you'll love it.
Make a drawing. Note that the diagonals are mutually perpendicular and that they bisect one another, and that the diagonals bisect the angles of the rhombus.
Now concentrate on one right triangles (a quarter of this rhombus). You will know all three angles in this triangle, and you can use basic triangle trigonometry to find each leg of this rt triangle (since the hypotenuse is 8 cm). Doubling those lengths will give you the lengths of the diagonals.