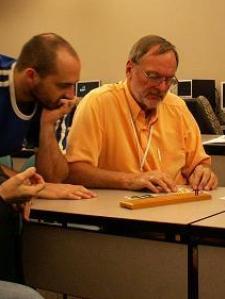 Kenneth S. answered • 09/22/16
Calculus will seem easy if you have the right tutor!
When sketched, the line has y-intercept 3 & x-intercept 6.
And the other curve begins at the origin and curves upward & to the right, with downward concavity.
The intersection of these two curves occurs when x = 1. To represent a finite enclosed area, I'll use the y-axis as the final boundary.
Integrate from 0 to 1 on (-x/2 + 3 -2.5√x)dx and you will get, I hope, 3 - ¼ - 5/3) which is 7/12.
Check this carefully...a tutor is possibly just as liable to a silly unobserved mistake as anyone.