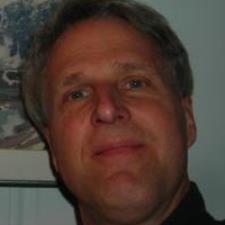 Stanton D. answered • 10/18/19
Tutor to Pique Your Sciences Interest
Hi Austin,
You probably aren't still working on this problem(!), but I'll sketch the path to the answer for all interested.
You are comparing (whether you know it or not!) the relative solubility of lead chloride and lead nitrate. You need to look the values of these two quantities up, and convert them to Molar equivalents, before doing anything else. That will tell you which of the two salts has a lower concentration at saturation in water.
Now, assuming for the moment that the less-soluble salt is lead chloride (which it is). Convert the molar concentrations of that salt alone at saturation in water into a Ksp value -- you know, from the equation for the dissolution of the solid salt. Note that the Pb(+2) is only to the first power, but the 2x greater Cl(-) is to the second power.
OK, so you start adding lead chloride to the 0.2 M lead nitrate. That gives you a starting Pb(+2) level; as you add lead chloride you increase levels of Pb(+2) and (Cl-). Write an "ICE" table (initial, change, equilibrium) for the various ions, and solve the Ksp equation for the levels at equilibrium (because, you now have an infinitesimal amount of solid lead chloride present).
If, instead, the lead chloride were the more soluble salt (which it is not!), then it would keep dissolving until the saturation concentration condition is reached for the lead nitrate. After that point, it would get a little tricky to say just what would be occurring: the lead chloride would be salting the lead nitrate out, as it approached its own solubility limit, but you couldn't observationally tell if the added solid was still dissolving, given the precipitate of lead nitrate present!
Hope this helps you, Austin, or whoever else might be reading this. -- Mr. d.