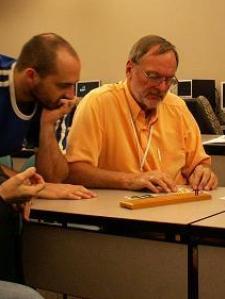 Kenneth S. answered • 03/19/16
Algebra II EXPERT will help you survive & prosper
Make a drawing. The side is 18 units long. But at each end, x+1 is subtracted out for the corner, so the length of the sides when it's folded up must be 18 - 2(x+1) = 16 -2x.
So you have a square base, 16-2x on each of the 4 sides, and the height of the box is x+1.
Using Base AREA = (16-2x)2 and the aforementioned height, you can write the formula for VOLUME.