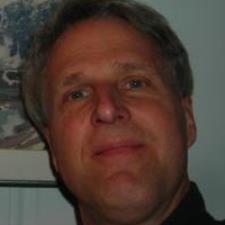 Stanton D. answered • 10/28/21
Tutor to Pique Your Sciences Interest
Hi Zach E.,
There may be more elegant ways of calculating, but what you need here is a quick way of finding cov (first), then variances, and finally cor. Then you will look back ....
For cov, imagine a dataset exactly distributed as per the probabilties. Let's consider coin A, just:
p(X)=(0,1) = (2/3, 1/3)
and p(Y) = (0,1) = (2/3 , 1/3)
All right, a representative proportional dataset for 9 flips for (X,Y) would be: (0,0) x 4 , (0,1) x 2 , (1,0) x 2, and (1,1) x 1 .
Graph those data up and apply the SIGMA [(x-x(ave))*(y-y(ave)] / N formula, where x(ave)=(1/3), y(ave)=(1/3), N=9.
Unless I'm missing something, you end up with a zero numerator, there. --> ZERO covariance! So correlation will also be zero.
So -- look back: what did you just learn about random variables (X and Y)? THEY DON'T COVARY! THEY ARE INDEPENDENT! Which, you should have realized in advance?
The reason I had you calculate the covariance is, you WILL need to apply it when your variables are not independent. It's good to have some experience!
--Cheers, --Mr. d.