A weight suspended by a spring vibrates vertically according to the function D given by D(t)=2sin(4π(t+1/8))
D(t) represents, in centimeters, the directed distance of the weight from its central position t seconds after the start of the motion. Assume the positive direction is upward. What is the instantaneous rate of change of the weight's position, in centimeters per second, at the moment the weight is first 1 centimeter above its central position?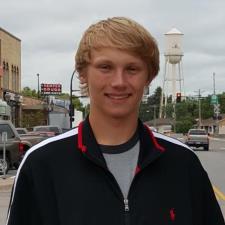 Keith S. answered • 08/26/20
PhD Student & Tutor Specializing in Middle School to High School Math
Still looking for help? Get the right answer, fast.
OR
Find an Online Tutor Now
Choose an expert and meet online. No packages or subscriptions, pay only for the time you need.
---