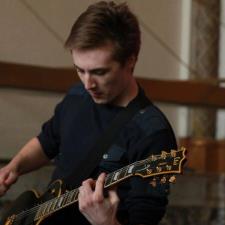 Nicholas C. answered • 06/28/19
Berklee College of Music Grad for Music and ESL Tutoring!
Hi there, I think I can help answer your question.
To my knowledge, there is no such thing as diminished or augmented keys, only major and minor. That being said, you can absolutely use a particular scale (such as C diminished) similarly to how you would use a key. In that case I would either use C Major/A Minor as your key signature which would mean you would have to put accidentals next to each individual note that needs one, or you could just use a key signature that has as many of the same accidentals that are in your scale, but you would still need to individually label those that aren't covered by the key signature.
Additionally, if you are familiar with your modes you can use your Locrian Mode (Major scale starting on 7th note in scale) as a way to use a standard key signature and limit the amount of individual accidentals in your piece.
Because diminished and augmented qualities are used so much less than major and minor, there isn't a system for them in the same way that there is for major and minor as far as I know.
Hope that helps!
-Nic