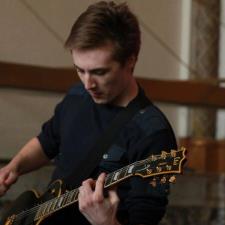 Nicholas C. answered • 06/27/19
Berklee College of Music Grad for Music and ESL Tutoring!
If I'm not mistaken, technically you can modulate to and from any key. But you're right is saying that some are more common than others. Try to think of your intervals when studying modulations. A perfect 5th like C to G is a common modulation. Another common one is a major 2nd, or whole step like C to D. One more might be a major 3rd like C to E.
These are just a few examples of how I was taught to think of modulations in terms of intervals, but in truth you can modulate with any interval so just keep the whole scale in mind.
C Major Scale: C D E F G A B C
Major Scale Intervals: root, major 2nd, major third, perfect 4th, perfect 5th, major 6th, major 7th
Hope that helps!