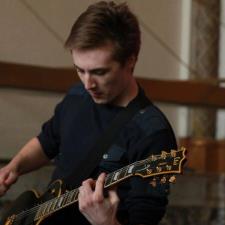 Nicholas C. answered • 06/27/19
Berklee College of Music Grad for Music and ESL Tutoring!
Hi there, I think I can help with your question. As you mentioned at the end of your description, you may be overthinking things just a little bit. You can use any note of a major scale as a starting note, play each note of the scale, and see/hear one of our modes. It's very interesting that by reversing the steps of your Lydian scale that you would get the steps of a Locrian scale, but I would argue that you are making things a bit more complicated than they need to be. In the end, our major scale and its respective modes are just 7 notes. Therefore, I would argue that you could get the sound of any mode using those 7 notes if you arrange them in the "right" way.
So in a way, yes, you can get a Locrian sound from a Lydian mode, as you could get a Dorian sound from an Ionian/Major scale (Dorian is often mixed in with Major/Minor scales in blues for example).
I would suggest just working on memorizing your modes if you haven't already. Look at and analyze them separately, then work on using them together and analyze what stands out to you. Keep in mind that what makes a mode a mode is the sound of it, not just the order of steps.
Hope that helps!
-Nic