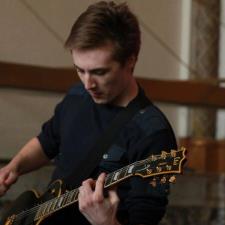 Nicholas C. answered • 06/28/19
Berklee College of Music Grad for Music and ESL Tutoring!
Hi there, I think I can help answer your questions. The names of the intervals refers to the placement of the note within a scale. C to D is a "major second" because D is the second note in the C major scale. It's a *major* second because it's one whole-step up from C. I will list a C major scale below along with the major scale intervals, major scale degrees, as well as do the same for the A minor scale. I recommend memorizing these lists as it will help when trying to identify intervals.
C Major Scale: C D E F G A B
Major Scale Degrees: 1 2 3 4 5 6 7
Major Scale Intervals: root, major 2nd, major 3rd, perfect 4th, perfect 5th, major 6th, major 7th
A Minor Scale: A B C D E F G
Minior Scale Degrees: 1 2 b3 4 5 b6 b7
Minor Scale Intervals: root, major 2nd, minor 3rd, perfect 4th, perfect 5th, minor 6th, minor 7th
To answer your last question, measuring intervals by using half-steps is not a great idea because it is pretty inefficient once you are counting the half-steps in a major 7th interval for example. We use these interval measurements as a way to avoid having to count the individual steps within each interval. By using half-steps (which is the smallest distance possible between two notes) you are actually making it a bit more difficult and time-consuming than interval measuring has to be.
With music theory, there will always be memorization needed, sounds like you have made some good progress and would find it useful to keep those lists in mind!
Hope that helps
-Nic