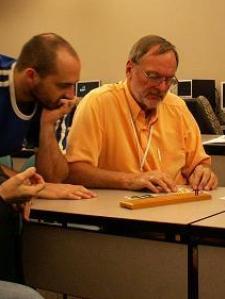 Kenneth S. answered • 06/06/18
Calculus will seem easy if you have the right tutor!
the entire denominator should be enclosed in parentheses.
the denominator's zeros are x = ±1/√5; the correct say to express this is "plus or minus the reciprocal of the SQUARE ROOT of five."
These values are excluded from the domain of this function. There are vertical asymptotes: x = ±1/√5. That's the two discontinuities (note spelling).