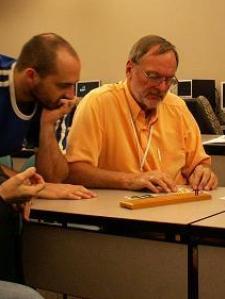 Kenneth S. answered • 05/22/18
Expert Help in Algebra/Trig/(Pre)calculus to Guarantee Success in 2018
attempting to substitute (0,0) into y=abx cannot succeed; a would have to be zero!
Let's ignore (0,0). Then substituting the other two stated points into the equation gives us:
7882.96 = ab
567554 = ab71.
You can divide the latter equation by the former, and thus get an equation for b70
and thus you could find b, and then that would enable you to find a.